Healthcare Consulting
Premiere Healthcare Consulting for a Flat Monthly Fee
A flat monthly fee gives your team unlimited access to your outsourced clinical advisory team.
Get a consultation
Your Fractional Leadership Team
Beam Healthcare provides clinical & healthcare administrative advisors at a fraction of the cost of full-time staff.
Your Needs | Your Program We Help You Make It Happen
Beam Healthcare can help you implement your own telemedicine program and it doesn't have to include our clinical services.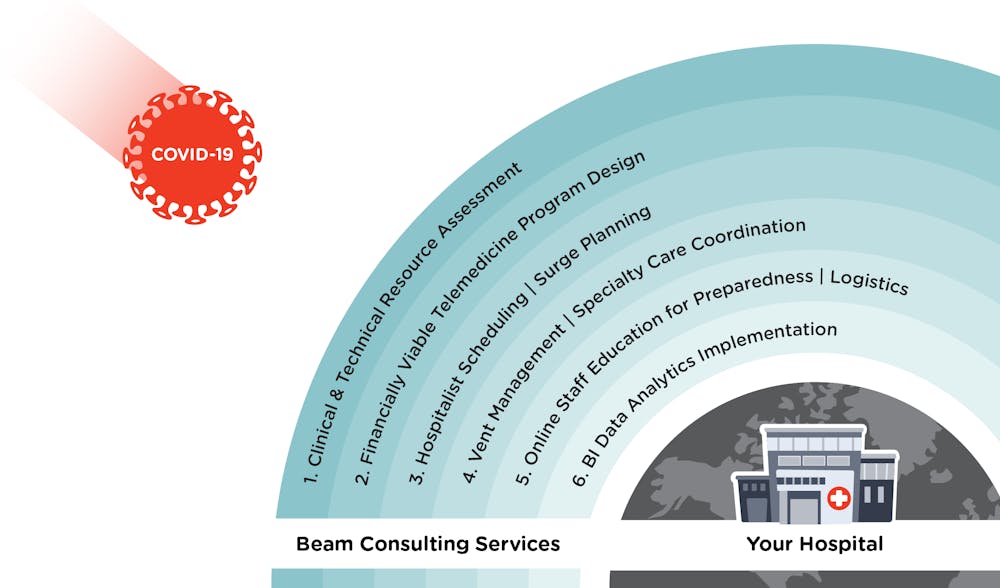 Download our free resource!
Learn how Beam telemedicine hospitalists created feasible COVID-19 response systems for current clients and community partners.
Medical Informatic & Business Officer
Let us help you analyze new technology, implement your own telemedicine program, run lean processes, and declutter your operations.
Quality/Performance Improvement Project Consultants
Organize cross-department integration from start to finish: from project design to facilitation, tracking, implementation, and follow-ups.
Beam Clinical Administrative Consulting for Your Peace Of Mind
Cardiology Clinical Advisors
Help implement and supervise your cardiovascular procedure, APP stress test, and telemedicine program.
Infectious Disease Physician Advisors
Provide support to your clinicians, clinical pharmacist and/or nursing leaders to manage Antibiotic Stewardship programs, Infection Prevention, and tele-ID program.
Critical Care & Pulmonary Clinical Advisors
Provide guidance and support to your clinical leaders for advanced patient care units, pulmonary rehab, and pulmonary procedures departments.